Dominique is an Editorial Assistant for e-IR. She studies Peace and Conflict Studies at the University of Queensland in Brisbane, Australia. Originally from Switzerland, she moved to Australia in 2010. She is the president of the Responsibility to Protect (R2P) Student Coalition at her university and maintains an active interest in genocide prevention.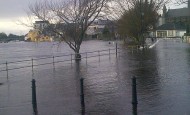 Climate change will impact population movement, with rising sea levels, droughts, desertification and flooding set to displace millions of people.
The peaceful resolution of the Cuban Missile Crisis was not determined by nuclear weapons. Their use in preventing great power war, therefore, must be viewed as limited.
Incidents of genocide are not unique to the modern era; however, ideas of Enlightenment have led to humans' wish to continually improve their societies.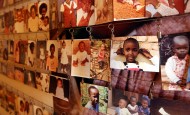 The "shadow of Somalia", national interest and lack of internal pressure led to international failure to prevent and stop the Rwandan genocide.