The international community is fixated on the protection of human rights, and sees only one route to do this: the expansion of liberal democracy. The interest in propagating these models produced the conditions for conflict to break out in Sri Lanka.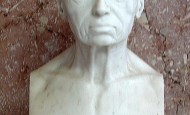 The democratic peace theory supports, obscures and excuses the coercion and violence of a liberal expansion policy through its reliance on narrow definitions. The use and construction of the democratic peace theory has mainly been about preserving the peace and dominance of western powers under the guise of spreading liberty and equality.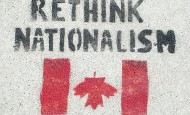 National narratives have been and continue to be used and manipulated by political elites in different ways and for different ends, but nationalism remains inherently linked to migration and the migration policy of nation-states. Migration is also part of nation-building, and the exclusion and inclusion of certain groups by the nation-state seems unavoidable and natural because of the manipulation of national narratives.