Maciej Osowski has a M Psych degree in Work and Organizational Psychology from Adam Mickiewicz University Poznań. He was a member and Branch President of Conservative Liberal Koliber Association. He is currently a student of International Politics/Intelligence at Aberystwyth University.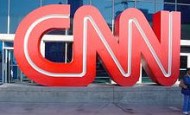 The minds and hearts of US citizens were lost because the media coverage of the Vietnam War, watched in millions of American homes, was uncensored, straightforward and highlighted all the cruelties of the conflict. The media coverage of the 1991 Gulf War was entirely different.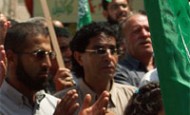 This essay argues that religion plays a crucial role in Hamas' political behaviour. Hamas established its identity around Islam when the organisation was being created and today it places Islam in the centre of its political actions. Yet Hamas remains a political organisation at a relatively high level of development, and it uses selected religious elements depending on what it deems profitable in any given political situation.
This research seeks to explore whether, and to what extent the intelligence sharing has increased between the US and the EU member states post 9/11, and to offer predictions on future trends. Different potential scenarios in future intelligence cooperation are presented, based on the threat of Islamic terrorism to the US and EU.
Authoritarian regimes benefit from the constraints of democratic states, who cannot act in a similar way as authoritarian states do. These constraints are the result of democratic freedom which is essential to democratic success but which can be a disadvantage when dealing with coercion. All the same, it is democratic states that have the long-term and ultimate advantage over authoritarian regimes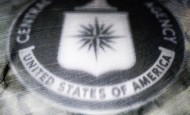 After the attacks there was an automatic shift in intelligence interest from state to non-state actors. Agencies changed from gatherers into hunters, searching for any information revealing possible threat of attack. Compared to standard state targets, Al- Qaeda and other global terrorist groups were more difficult to find, target and spy on due to their mobility.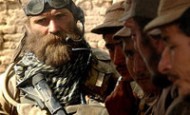 The year 1989 will remain in a global history as direct beginning of Soviet Union's collapse which was finalized in the 1991. This year will also stay in world remembrance as a founding date of probably best known terrorist organization – Al-Qaeda. How well has US intelligence performed against this threat?
Ever since the beginning of International Politics as a social science, there has been a perpetual discourse between "realists" and "liberals" about the nature of interstate relations. The two sides cannot agree on whether there is a possibility of progress in the relations between states. In the present essay, the liberal internationalists' belief that international progress is indeed possible will be critically approached. It will be argued that "liberals" understand progress as a process of spreading a Western model of democracy.
The spectre of a debt crisis, the first signs of which were seen in the Third World in the 1970s, and the fear of world finances' disintegration, led the International Monetary Fund (IMF) and World Bank (WB) to propose Structural Adjustment Programmes (SAPs) to the developing world. This essay will start with a description of the long term advantages of SAPs, as advocated by the IMF and the WB (including elements of the neo-liberal philosophy presented as an ideological basis for the programmes) before assessing the short term disadvantages of SAPs – largely revolving around unsustainable growth.