Post Tagged with: "American politics"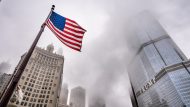 It is time for the Democrats to look at themselves in the mirror. Vanity, thy name is corruption.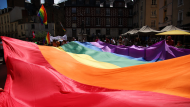 Pride events remain a critical moment of visibility of the LGBT movement. But the global movement will continue to progress and create new alliances for gaining equality.
To undo the conceit of American exceptionalism, we have to undo the power of sovereign masculinity and address the seduction it exercises across the political spectrum.