Post Tagged with: "euroscepticism"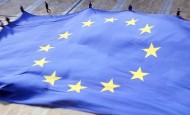 If the United Kingdom left the European Union, access to the single market may not be guaranteed to the UK. Therefore contemporary Conservative Party euroscepticism may not be mad, but rather an adjustment to the challenges of the future.
Conflict between those Conservatives who will push things to the limit but then pull back, and those for whom no such limit now exists could destroy, or disable, the Party.