Post Tagged with: "visual politics"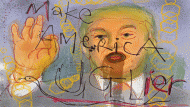 Security is not solely constructed discursively but also visually. Dominant securitization theory ignores the latter, leaving it somewhat decontextualized.
Security studies needs to go beyond its chromophobia (its avoidance of colour) and see how colour-use operates in the enactment and (re-)appropriation of security.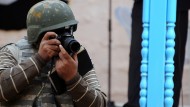 Throughout the last decade, news photography has re-presented the 'war on terror', in the form of military action in Afghanistan and Iraq, in ways consistent with military strategy. Much photojournalism exists within and reproduces an 'eternal present', obscuring the frames that narrow its perspective, rendering casualties and context as absent.