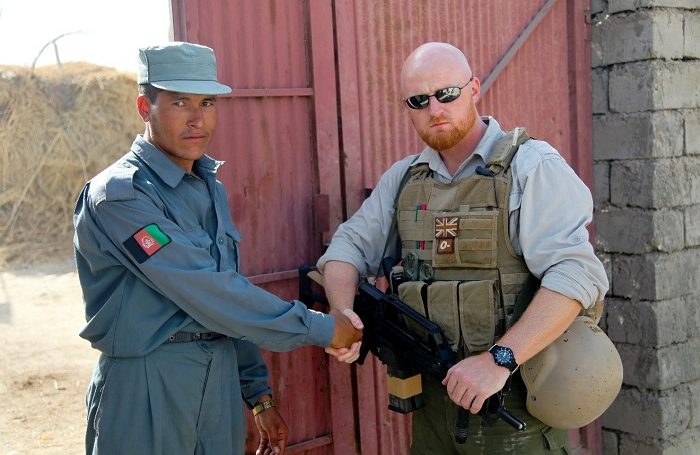 Image by Staff Sgt. William Greeson
Private Military and Security Companies (PMSCs) are part of a multibillion-dollar industry supplying both security and logistical services for governments, commercial groups and Non Government Organisations (NGOs). The roles these companies perform include, but are not limited to, security consultancy and armed contracting, recovery of hostages, and logistic support services such as construction and infrastructure support including waste disposal and goods transportation.
Their political significance lies in the fact that they remain an integral feature in how states assemble and practice security governance globally. The scale of their operations and the economic impact they have are also noteworthy. The breadth of these companies' operations and their use of global workforces are demonstrated best by Group 4 Security (G4S), the largest PMSC. G4S is second only to Walmart as the world's largest civilian global employer. Boasting over 610,000 employees and operating in over 100 countries, the company reflects the global nature of the security industry. Consequently, PMSC influence world politics not only through changing how states practice security but also by shaping how global workforces are organized.
Overwhelmingly, the PMSC literature continues to focus on state-centric security concerns involving issues pertaining to these companies' accountability, transparency and legitimacy in global security operations. Often the industry is treated as either a necessary evil that is re-formable through regulations or an example of the ways in which the neoliberal market successfully meets our needs.
Alternatively feminist curiosities take a different departure and subsequently ask different questions. For feminists, there is nothing natural or inevitable about the security industry. Instead, feminists concern themselves with the underpinning gender and racial rationales and logics that render this global business possible in the first place. They ask: what are the gender logics that are called upon in order to sustain divisions of labour within the security industry, how is militarism and masculinities normalized in constructing security companies as viable and legitimate global security providers, whose voices and experiences are made visible and whose are rendered silent and what does this tell us about power?
As such, feminist curiosities about the global industry re-orientate where we located private security, who we see as legitimate security actors and how we produce knowledge about what constitutes security.  From the existing feminist research on private security we can take away 4 important points:
In various ways feminists continue to draw our attention to how gender features as rationale that underpins the political and economics of security and sets the conditions of possibilities for the men and women who participate in the industry. I am furthering this research with my new ESRC funded project 'From Military to Market' that examines the racial and gender logics that underpin the unarmed and logistics side of the security industry.
Further Reading on E-International Relations