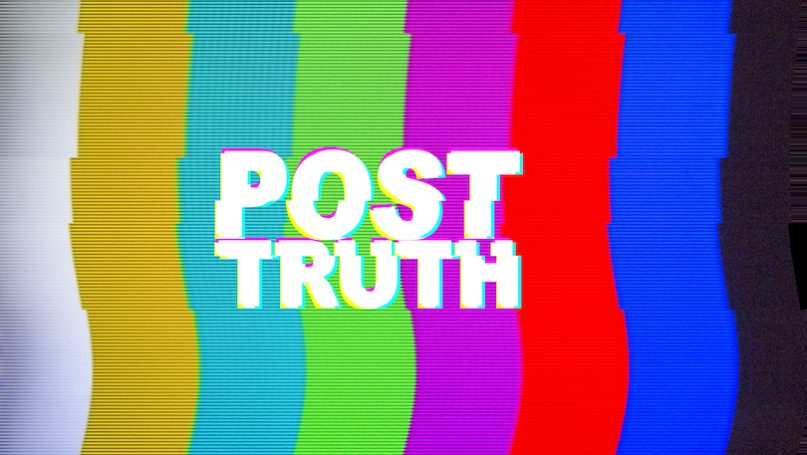 BNMK 0819/Shutterstock
We are seeking contributors for an open access edited volume, published with E-International Relations titled Global Politics in a Post-Truth Age. The book would be published in free online web and ebook versions, and be available in paperback in book stores. Post-truth can be described as circumstances in which facts are less influential in shaping public opinion and political action than emotion, belief and distortion. The purpose of the book is to bring together a range of diverse chapters that reflect upon the state of global, regional and national politics in the twenty-first century within the context of post-truth. What unites the chapters will be that they are written with reference to the (supposed) erosion of many of the norms and patterns of political and social behaviour established in the second half of the twentieth century – given the rise in social media and the internet, political polarisation, and new patterns of state rivalries that harness post-truth politics. What also unites the chapters will be an expectation that they are written to be digestible to a general reader, including policymakers and students.
Abstracts
We intend this book to have a wide impact socially and politically and not only find a scholarly audience. So, while we expect chapters will engage with academic themes and leading-edge research and cater to scholars, authors will be expected to work to present complex ideas in an accessible way. We welcome abstracts on areas such as those listed below. We intend this book to have a wide, interdisciplinary, remit and encourage those forming abstracts to see this list as indicative and not exhaustive.
Survey essays investigating how ideas such as post-truth politics and related concepts emerge(d).
Focused analyses of specific information wars, fake/false news instances (etc.) shaped around case studies involving both state and/or non-state elements/actors.
Critiques of the idea of globalization, whether it still endures, and/or whether more 'Global' forms of IR would offer solutions to many of the issues generated by a post-truth age.
The dissolution of the left/right spectrum and the rise of polarization and the politics of 'emotion' and 'belief' (etc.). Here, we welcome focused case studies such Brexit/Trump/Bolsonaro etc.
Analysis of the 'mainstreaming' of conspiracy theory and millennialism in politics. This could be applied thematically to the 'global' – and/or applied to more 'local' settings.
The idea of 'Westlessness', or in other words an analysis of the decline in the power and influence of western states in International Relations, and/or a focus on alternative world orders/power structures that are emerging.
Informed reflections on whether tackling shared threats (such as pandemic disease, food and water shortages, climate change etc.) is at risk from misinformed populations and leaders.
Intersectional analyses of sexuality, gender and/or race related to the rise of post-truth politics and populism. These analyses should be applied to case studies/examples of political leaders, nationalism, populism, culture wars etc.
Regional perspectives are also welcome on any of the above.
Submission procedure
We welcome abstracts of approximately 350–400 words by 1 July 2021 via email to Stephen McGlinchey at: Stephen.Mcglinchey@uwe.ac.uk
Please title your email 'Post-truth book abstract' and also attach a brief biography or CV/resume showing your affiliation and prior publications, contact information and a link to your academic webpage (as applicable).
Your abstract should have a draft chapter title and clearly outline the narrative arc of the proposed chapter. Note, the maximum length of commissioned chapters for the book will be 5000 words, excluding references. So, factor this into your abstract.
If accepted, chapters will be formally commissioned in early July and be due for submission by 1 October 2021. Following submission, chapters will be subjected to peer review, and an internal editorial process to ensure consistency of quality and tone of the overall volume.
Further Reading on E-International Relations