357 search results for:
Peter Brett
Search Results for:
Peter Brett
Contrary to realist expectations, states have frequently engaged in institutionalised co-operation even under conditions of anarchy.
'We believe in sharing, and we want what our God has put in us to be seen'. The entire group nods in agreement with the words of William Mensah, founder of the Pace Setters youth group. Arriving late he is the last member to take a seat in the dimly lit schoolroom that is the group's regular Sunday afternoon meeting place. His audience comprises around twenty inhabitants, all in their early twenties, of Sukura, an impoverished suburb of the Ghanaian capital Accra. Set up last year to combat a perceived growth of social problems in the area, the group has already become renowned locally for its zeal and effectiveness.
Labour in opposition must conduct itself in a way that increases its political platform for the next general election. Is there a bigger platform than faith and religion?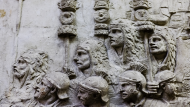 The ideal of civilisation has been closely associated with ideas of progress and stadial theories of development – a hierarchic world order with the civilised at the top.
Radovan Karadzic, the former President of the Bosnian Serb Republic, finds himself on trial at an international tribunal established to prosecute him. His legal defense, Peter Robinson, asks whether it is a fair trial or show trial.
The accelerating market competition to go "green" is not about ensuring the sustainability of the global environment. Rather, it is a competition to turn the concept of sustainability into a business tool.
Effective oversight of state intelligence activities matters: agencies exist to protect public safety and security, but can infringe on privacy and, if unchecked, their actions may be damaging.
Obama's successes have come when he has followed the policies of the Bush administration. His failures have come when he has attempted to implement his own initiatives.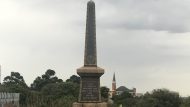 Experiences of 'the international' include folklore, legend, and oral history – places where IR is unable to go because of its preoccupation with rationality and order. It is time this cloak is removed.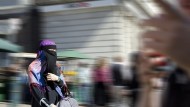 The concept of democratic reciprocity offers a way to understand France's ban on full-face coverings and can explain why France's approach has proved attractive to other countries.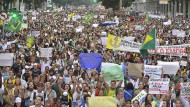 The 'Vinegar Revolution' is an expression of rage against power, corruption, and unfairness that lacks specific form or targets and ultimately is likely to fail to produce any change.