Author profile: Benedict Docherty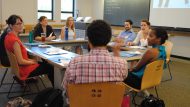 Working with Teaching Assistants means considering an additional set of issues, but this time is well worth the while.
Padle and Turning Point are technological tool that help engage small groups in a more interactive way and thus facilitate teaching and learning.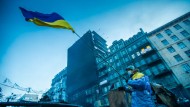 The Crimean crisis is a problem for international society, because the crisis and the reaction to it demonstrates both the existence and the limits of that society.