Flesh and Blood – With Mukesh Kapila
Flesh and Blood explores the senseless acts of kindness and cruelty all around us. How are the life chances, life choices, and life styles of ordinary people shaped by geopolitics and the secular trends of globalisation? What shapes our personal destiny and can we wrest back our own control of it? The blog features a roster of contributors, and is curated by Mukesh Kapila – Professor of Global Health and Humanitarian Affairs at the University of Manchester and former Special Adviser to the UN High Commissioner for Human Rights.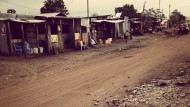 Humanitarian organisations must commit to countering the prevalent impunity of perpetrators of sexual abuse and harassment within humanitarian agencies.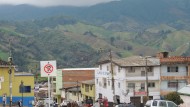 Enforcing a clear set of rules should help local NGOs to escape the trap of dependency mentality and make the demand for financial assistance more deliberative.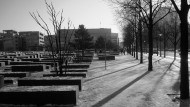 This year Holocaust commemoration also marks the 70th anniversary of Auschwitz liberation. The focus is on the suffering of the victims and the courage of the survivors.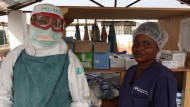 A positive spirit is vital for Ebola recovery as the socio-economic consequences are immense. A commonly used word is "boredom" with schools shut and trade disrupted.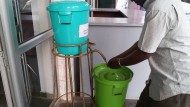 Ebola vaccine trials are expected to start in Guinea shortly. But there are other signs of hope: the many improvised disinfectant dispensers sprouting around homesteads.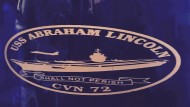 Ten years ago, the Indian Ocean Tsunami was triggered by one of the largest-ever earthquakes. But it was not just nature that broke records. So did the disaster response.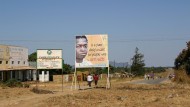 Zambia is overcoming the burden of HIV thanks to dedicated volunteers. In a very real sense, they are also saving their country and the world, one life at a time.
In India debates rage over how to handle the dilemma of development-induced displacement. Each year 15m people find themselves placed in the way of desired dams or mines.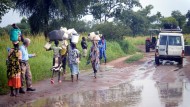 The military might of Sudan regime would not prevail as long as the women of Nuba have the generosity to share their last gourd of beer with a stranger in distress.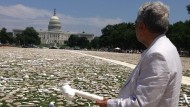 There are many blogs on humanitarianism & development. They tend to be overly-technical, narrowly prescriptive, and circulate within the international aid industry. The Flesh and Blood blog will offer something different.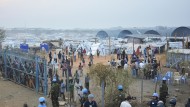 The Republic of South Sudan is fighting to survive. The crisis in the world's newest nation is essentially a problem of governance, not a natural disaster.