Popular Culture and IR – With Robert A. Saunders
Popular Culture and IR, curated by Robert A. Saunders, focuses on the relationship between popular culture and international relations. Posts will predominately focus on current affairs, with the aim of providing timely interrogation of events in the news. However, other posts will consider larger issues in popular culture and geopolitics, especially how pop-cultural production is emerging as site of diplomacy, economic control, foreign policy, and the exercise of so-called 'soft power'. Through guest blogs by scholars associated with the newly-developed SUNY-Leeds-Copenhagen Digital Popular Geopolitics Network, and affiliate networks of popular geopolitics researchers, this blog adds to the burgeoning literature on the popular culture-world politics continuum.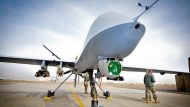 Eye in the Sky fails to explore the real utilitarian calculations, and ethical concerns, of the US Coalition drone programme.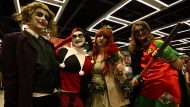 The study of cosplay is important as it informs the study of gender performance and popular culture narratives.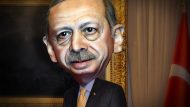 In the context of a highly charged political environment, we are seeing that European values associated with free speech might just be more malleable than once thought.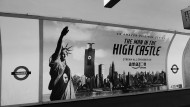 The Man in the High Castle is the perfect 'distraction' for a country riven by increasingly bitter culture wars, and a complete breakdown in civil discourse.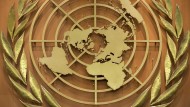 At 70 years of age the United Nations barely registers in the history of either the big or the small screen, and when it does the results are markedly unflattering.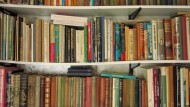 The social benefits of the Troubles novels lie in their deeper understanding of the ethics of 'the other'.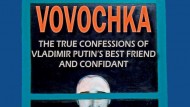 Alexander J. Motyl discusses his new book, Vovochka, as well as politics, popular culture, and the subject of this satirical romp, Vladimir Putin.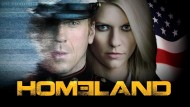 The graffiti prank on the set of 'Homeland' is an act that represents a physical realization that the pop-culture canvas can be subverted even in the process.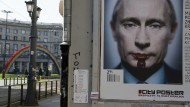 Like Osama bin Laden circa 2000, Vladimir Putin, while real enough, is more a figment of our popular-geopolitical imagination, and one which we cannot live without.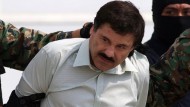 If we come to see the drug epidemic as the health issue it is, el Chapo may become a genuine pop-cultural icon for the masses, not just a hackneyed Mexican 'Robin Hood'.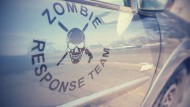 The hit 2013 zombie movie 'Warm Bodies' offers a means of understanding counterinsurgency strategies, as well as a critique of such strategies.
Reading 'The Americans' through an Enloe inspired lens offers an example of the potential to explore the feminist critique of the public/private divide.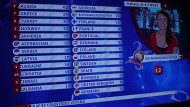 By taking on the kitschy blandishments of the Eurovision and by contributing to the construction of shared experience, post-Soviet nations brand themselves as European.