482 search results for:
Peter Brett
Search Results for:
Peter Brett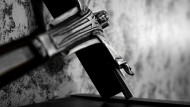 The relationship between religion and globalization is complex, one with new possibilities and furthering challenges.
Do states go to war due to resource competition? Or, do states seek settlements that reflect their long-term interests? Cross-tabulating data from the Issues Correlates of War dataset and Peter H. Gleick's Event Intensity Scale shows that states seek negotiated settlements.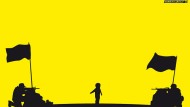 Because children play an important role in armed conflict, the question remains whether children conscript by their free will, by an overpowering adult, or by social conditions.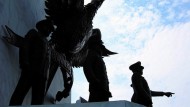 While consensus is lacking on the US' role in directly planning the coup, American military and monetary aid were instrumental in Sukarno's downfall and the outbreak of civil war.
In his essay, "Understanding a Primitive Society" Peter Winch claims that cultures are enclosed in language games which are both mutually unintelligible and equally valid. In doing so he is trying to prevent anthropologists from concluding that a culture is 'wrong' about reality (i.e. their belief system and how that informs their daily life) (Winch 79). Winch sees such judgement as an open door to cultural imperialism; if a culture is wrong than it stands to be corrected by the culture which judges it as such. He has every reason for such a noble pursuit. Writing in the time of African decolonization, he had born witness to the colonialists' domination of innumerable cultures. Justified out of a 'need' to civilize the inferior savages and support the superior Europeans (through slaves and natural resources) this unequal cultural relationship allowed for utter destruction on the continent.
"The terrorist attacks of the September 11th 2001" have, as Len Scott and Peter Jackson assert, "brought intelligence issues to the forefront of both official and popular discourse on security and international affairs."[1] Not since the Japanese strike on Pearl Harbour in 1941 has an 'intelligence failure' had such ramifications on the United States intelligence agencies, and upon the global intelligence community. The aftermath of the terrorist atrocities visited upon the United States in 2001 has led to numerous commissions and reviews regarding the organisation and conduct of the US intelligence agencies, and the manner in which data is managed and disseminated.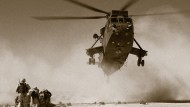 Adopting an international historical approach to the origins of the 2003 Iraq War, as opposed to an IR theory approach, presents both challenges and opportunities.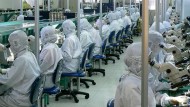 The All-China Federation of Trade Unions' first and second allegiances are to the government and the employer respectively, as it is in these organisations that the power and funding is to be found. Employees in the future will likely find ways in which to find greater representation, either through alternative foreign trade unions, or through employee formed trade unions, as has already been seen in Shanghai.
This essay will begin with a detailed analysis of how NAFTA fits into the concept of regionalism and addressing the international political economy theories that inform it. It will then move on to a thorough critique of the economic and political motivations of the United States, Canada and Mexico and the theories that explain them, before bringing the NAFTA debate up to date with a brief summary of where we stand now. It will argue that NAFTA primarily serves an economic function, but was brought about by a 'confluence of many factors' which helped to shape NAFTA into the free-trade agreement that today appears irreversible.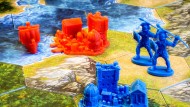 When deconstructing the clash through the security theory, economic and social factors are crucial triggers of hostilities between Islamic minorities and Dutch/Western nativists.
Despite the great importance of the US President in American foreign policy, Congress has the power, through various means, to assert itself and shape US foreign policy.