Post Tagged with: "affect"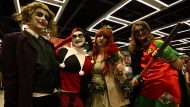 The study of cosplay is important as it informs the study of gender performance and popular culture narratives.
A player-based approach unveils actual experiences of videogames offering a creative and grounded approach to a fuller understanding of pop culture in world politics.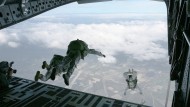 Representational logics, emotion and affect, and intertextuality offer methodological insights into how popular geopolitics connects to the war on terror.