Post Tagged with: "ASEAN"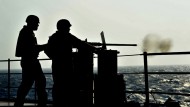 The current standoff in the South China Sea between the Philippines and China threatens to raise tensions to new heights.
Washington's emphasis on multilateral diplomacy underlines the point that ASEAN as a whole as well as other states have significant interests in the Sea that go beyond the territorial disputes between five states and China.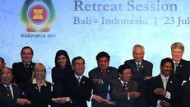 Southeast Asia and the South China Sea are now clearly major theaters of rivalry between the US and China, and once again, a cockpit of major international rivalries. ASEAN's members are squarely in the middle of this rivalry. Meanwhile Russia is trying to run a bluff on China, which will probably only provoke Chinese and Asian mistrust despite the mutual professions of an identity of interest with China.