Post Tagged with: "cartoons"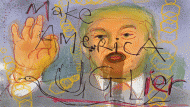 Security is not solely constructed discursively but also visually. Dominant securitization theory ignores the latter, leaving it somewhat decontextualized.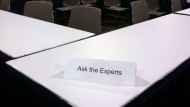 Expert opinion has been drawn upon to shape public opinion on all manner of issues; yet there are some important questions to raise about what passes for expertise.
Daniel Conway reviews Peter Vale's intriguing and entertaining overview of cartoons focused on the last century of South Africa's troubled international relations.