Post Tagged with: "GATT"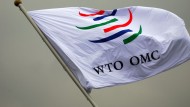 Settling trade disputes within the WTO is an interesting process that contains aspects of legalism, power politics, and domestic politics.
Russia's decision to join the WTO is motivated by political interest as much as by economic calculation. The WTO's record with inducing rule compliance, even by powerful members, presents optimism that Russia will play by the rules.