Post Tagged with: "Indian Ocean"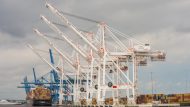 Though an empirically intriguing and entertaining read, Phillips and Sharman's book falls short on theory and contains fallacious historical investigation.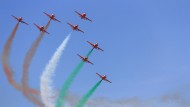 At the cusp of energy security balances the diplomatic battle in the Indian Ocean has generated enough interest for the world to watch the passive stand-offs keenly.
India has taken the US, Japan and China seriously in its foreign policy considerations, but its pivot to Asia must be understood through its own self-conception as an Asian great power.