Post Tagged with: "transnational movements"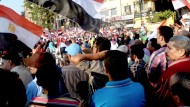 National-based Islamist movements and transnational-based Islamist movements have different approaches to diverse political attitudes and religious value systems.
The figure of the networked young citizen, politically engaged through a transnational public sphere, is compelling, but other models may come to be more significant.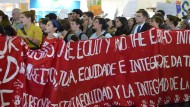 Because the idea of Global Civil Society is in an embryonic stage, there are fundamental contradictions within its global, civil and societal dimensions.