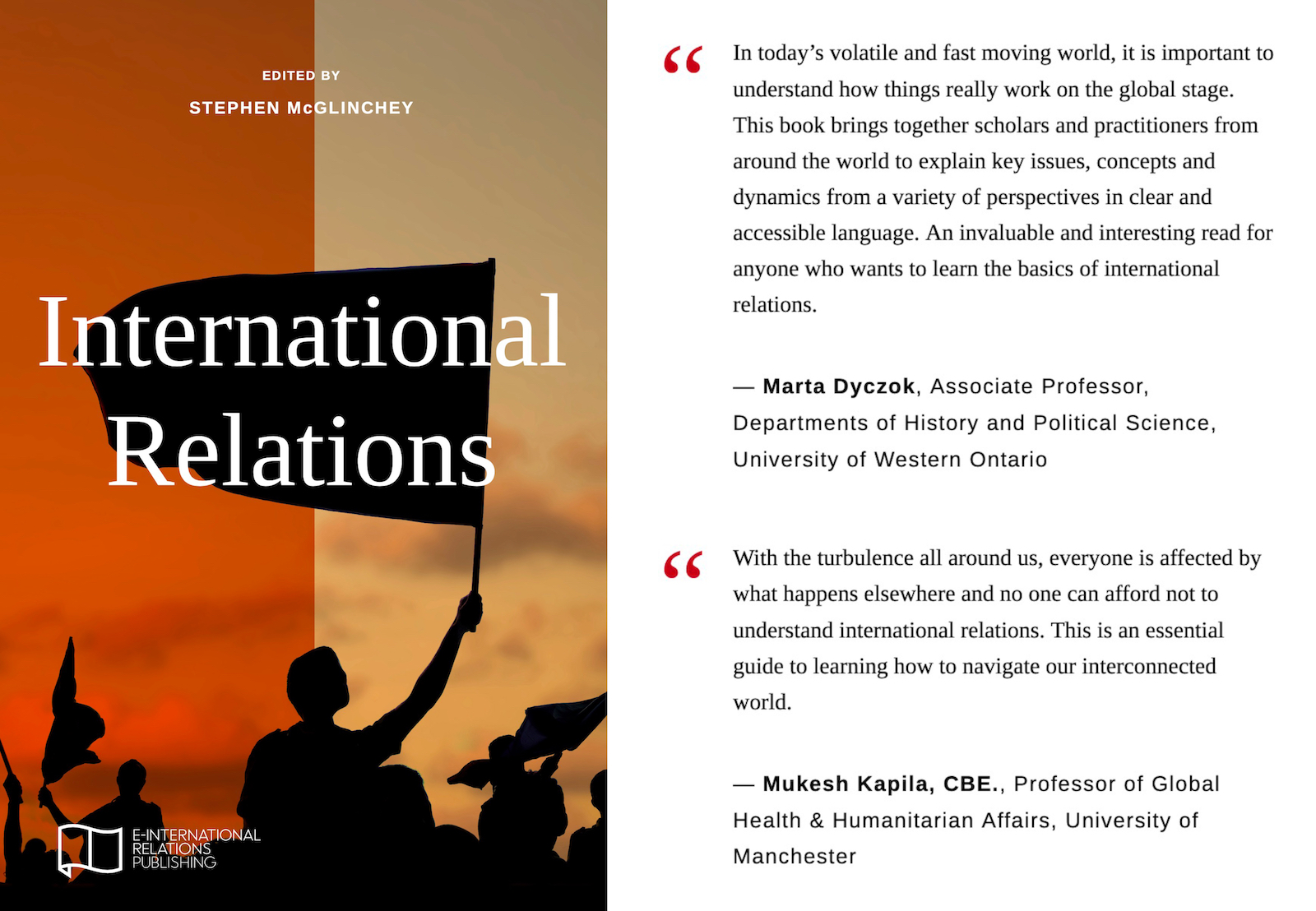 The perfect book to get you started, or get caught back up, with International Relations. As a 'Day 0' beginner's guide, this textbook condenses the most important information into the smallest space and present concepts in an accessible way. The chapters build up the foundations for understanding how the world works and then explore the key global issues that concern the discipline – taking readers from no knowledge to competency. The journey starts by examining how the international system was formed and ends by reflecting that International Relations is always adapting to events and is therefore a never-ending journey of discovery. The book is designed to capture attention with an engaging narrative that places the reader inside crucial issues and debates so they can understand how things work, and where they fit in the world around them.
Download your free ebook and find out more here
---
This book is designed as a foundational entry point to International Relations theory. The first half covers the theories that are most commonly taught in undergraduate programmes. The book then expands to present emerging approaches and offer wider perspectives. Each chapter sets out the basics of a theory whilst also applying it to a real-world event or issue, creating a lively, readable and relevant guide that will help students to see not only what theories are – but why they matter.
Download your free ebook and find out more here