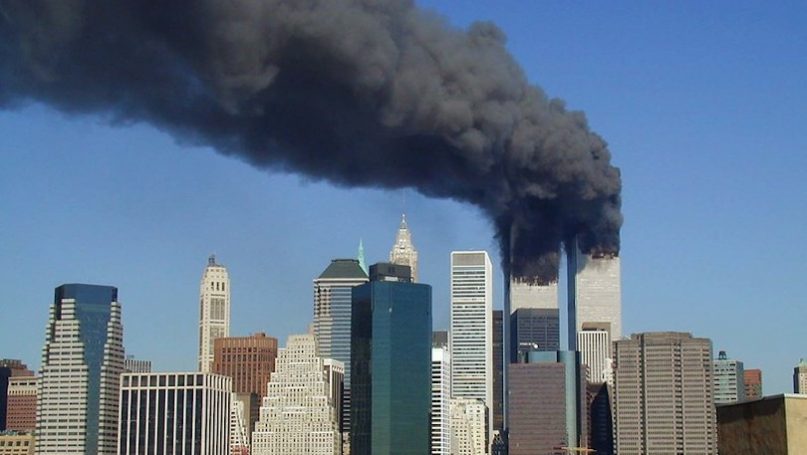 Michael Foran/Flickr
This feature is part of the online resources to accompany the textbook Foundations of International Relations.
On 11 September 2001, al-Qaeda – a terrorist group opposed to Western (chiefly American) dominance in the global system – attacked the United States by hijacking four commercial airliners and crashing two of them into the Twin Towers of the World Trade Center in New York and a third into the Pentagon (the headquarters of the US Military in Arlington, Virginia). The fourth plane crashed before hitting its target, which was presumed to be a political building in Washington, DC. The event, often referred to as '9/11' led to the United States starting its 'War on Terror', seeking to rid the world of terrorists and governments that supported or enabled them. United States actions – together with further operations by al-Qaeda and similar terrorist groups – shaped the first two decades of the twenty-first century and led to material changes in the nature of both domestic, and international, politics. In a darker sense than with human rights (for example), 9/11 reinforced the growing importance over time of the actions of individuals – this time manifested through non-state terrorist groups. Text adapted from McGlinchey, Stephen. 2022. Foundations of International Relations. London: Bloomsbury.
---
Below is a collection of multimedia resources that help unpack, and explain the importance of 9/11 and the US-led War on Terror.
---
9/11 and the War on Terror
---
Academic debates about the War on Terror
Further Reading on E-International Relations