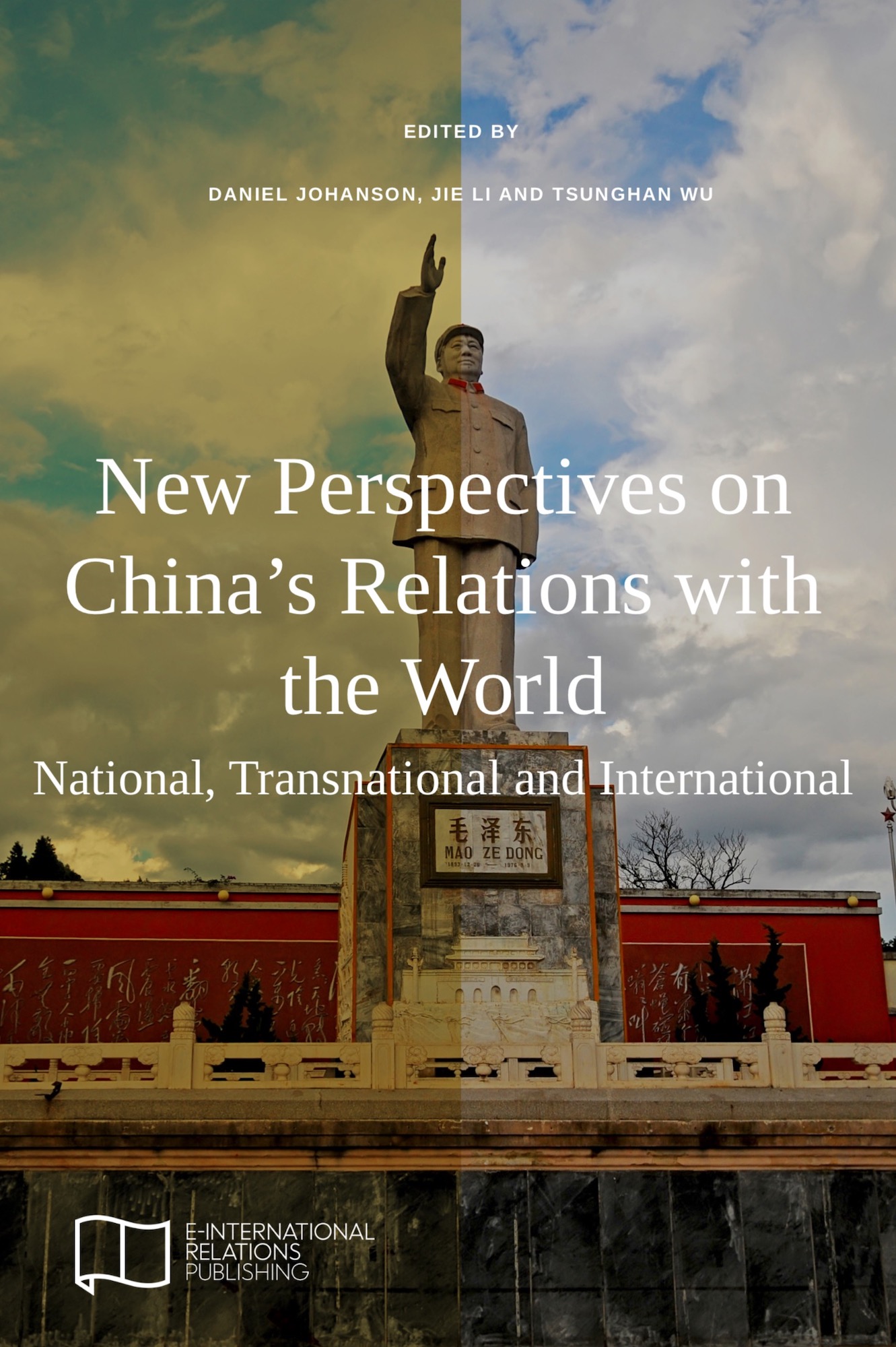 As China's role and influence throughout the world continues to grow, understanding this evolution becomes ever more important. This book is dedicated to exploring new trends and themes in Chinese foreign policy, with the aim of adding new insights to the existing literature and opening up opportunities for further specialised research. The book is divided into to three sections: National, touching on issues within China and its periphery; Transnational, looking at how concepts and people influence power; and finally, International, examining China's interactions with the other regions and nations. The chapters work together to offer a sweeping overview of a multitude of new perspectives on China's interactions and activities throughout the world.
Edited by
Daniel Johanson, Jie Li and Tsunghan Wu
Contributors
Ilaria Carrozza, Benjamin Creutzfeldt, Nori Katagiri, Neville Chi Hang Li, Tony Tai-Ting Liu, Gustav Sundqvist, Casper Wits, Shu Liang (Karl) Yan and Claudia Zanardi.
---
Table of contents
INTRODUCTION
CHINA'S RELATIONS WITH THE WORLD: CHANGING AGENDA, NEW ISSUES, AND ONGOING DEBATES – Daniel Johanson, Jie Li & Tsunghan Wu
PART ONE – NATIONAL
SWITCHING BETWEEN ACCOMMODATION AND SUPPRESSION: CHINA'S NATION-BUILDING STRATEGIES AND UNITED FRONT WORK FOR TIBETAN LEADERSHIP – Tsunghan Wu
THE CHANGING SECURITY DIMENSION OF CHINA'S RELATIONS WITH XINJIANG – Claudia Zanardi
MECHANISMS BEHIND DIFFUSION OF DEMOCRACY IN THE PEARL RIVER DELTA REGION – Gustav Sundqvist
"ONE COUNTRY, TWO SYSTEMS" UNDER SIEGE: RIVAL SECURITISING ATTEMPTS IN THE DEMOCRATISATION OF HONG KONG – Neville Chi Hang Li
PART TWO – TRANSNATIONAL
PUBLIC DIPLOMACY: CHINA'S NEWEST CHARM OFFENSIVE – Tony Tai-Ting Liu
CAN CHINA LINK THE BELT AND ROAD INITIATIVE BY RAIL? – Shu Liang (Karl) Yan
THE TRANSNATIONAL IN CHINA'S FOREIGN POLICY: THE CASE OF SINO-JAPANESE RELATIONS – Casper Wits
SOVIET FOREIGN POLICY IN THE EARLY 1980S: A VIEW FROM CHINESE SOVIETOLOGY – Jie Li
PART THREE – INTERNATIONAL
OVERCOMING THE GREATEST DISTANCE: CHINA IN LATIN AMERICA – Benjamin Creutzfeldt
CHINA'S MULTILATERAL DIPLOMACY IN AFRICA: CONSTRUCTING THE SECURITY-DEVELOPMENT NEXUS – Ilaria Carrozza
BECOMING A 'RESPONSIBLE POWER'?: CHINA'S NEW ROLE DURING THE JCPOA NEGOTIATIONS – Daniel Johanson
THE EVOLUTION OF SINO-JAPANESE RELATIONS: IMPLICATIONS FOR NORTHEAST ASIA AND BEYOND – Nori Katagiri