Author profile: Simon Mabon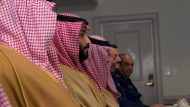 Whilst Saudi Arabia is experiencing existential transformations in political and social life, the Middle East faces an increasingly precarious period.
There are many reasons, both endogenous and exogenous as to why people would join ISIS. Still, questions remain as to what motivates an individual to travel and fight.