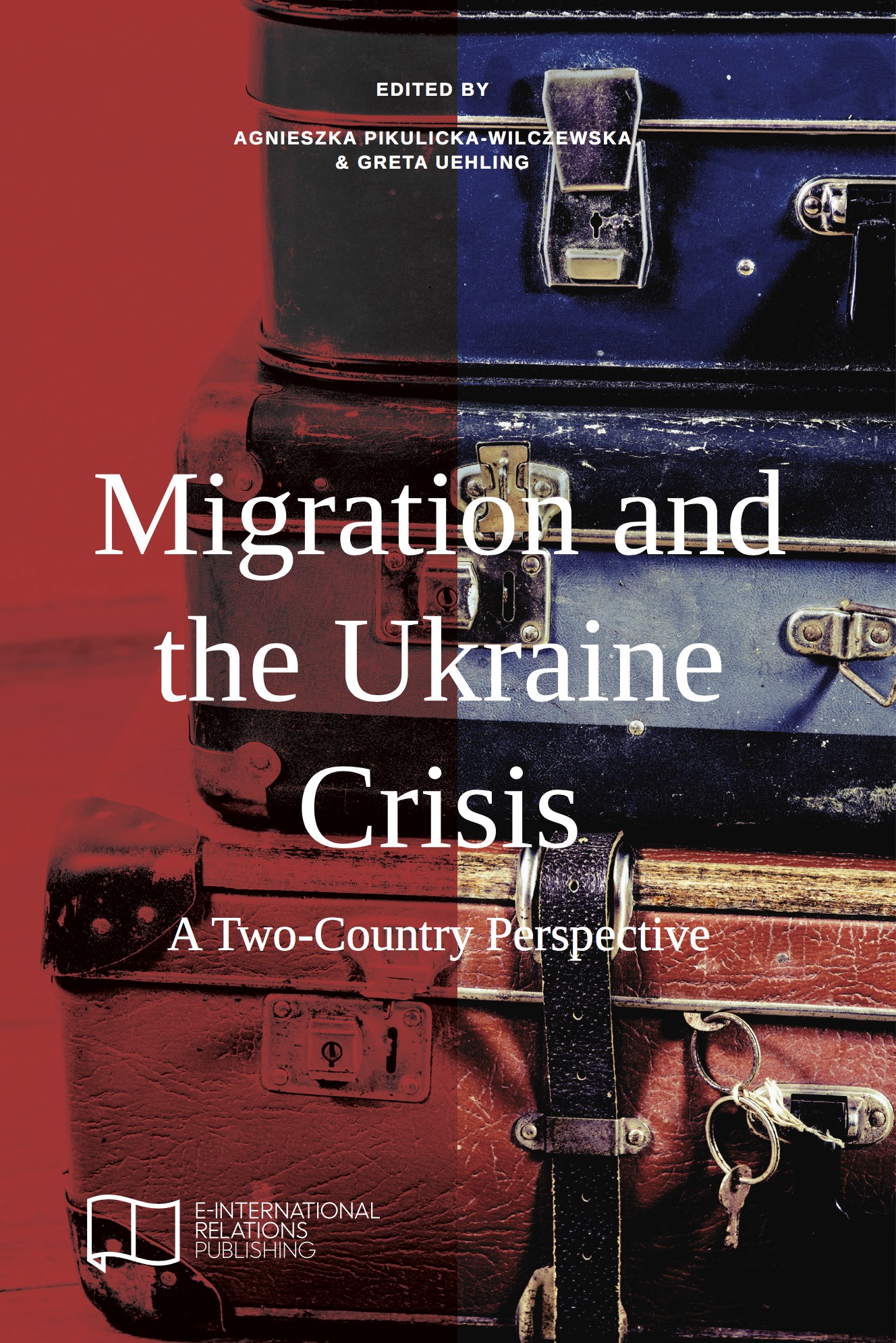 Since the Russian annexation of Crimea in 2014 and the beginning of the war in Donbas, Eastern Europe has been facing a migration crisis. Several million Ukrainians are internally displaced or have fled the country and now face an uncertain future. At the same time, Western-imposed sanctions and the creation of the Eurasian Economic Union have affected Russia's migration policies. These largely ignored processes have a potential to change the social landscape of the region for many years to come. The aim of this collection is to shed light on the forgotten migrant crisis at the European Union's doorstep and make sense of the various migration processes in and out of Ukraine and Russia. The book is divided into two sections. The first section deals with migration processes that have taken place within Ukraine or have involved Ukrainian citizens' migration out of the country, excluding Russia. The second section discusses Russia's response to the rapid inflow of migrants from Ukraine, its changing migration policies and their effect on migrants, as well as other processes related to the phenomenon over the course of the Ukraine crisis.
Edited by: Agnieszka Pikulicka-Wilczewska & Greta Uehling
Contributors: Tania Bulakh, Mikhail Denisenko, Joanna Fomina, Michael Gentile, Kateryna Ivashchenko-Stadnik, Marina A. Kingsbury, Irina Kuznetsova, Viacheslav Morozov, Vladimir Mukomel, Olga Oleinikova and Caress Schenk.
---
Table of Contents
INTRODUCTION
 – Agnieszka Pikulicka-Wilczewska
PART ONE – UKRAINE
GEOPOLITICAL FAULT-LINE CITIES
 (Michael Gentile)
THE SOCIAL CHALLENGE OF INTERNAL DISPLACEMENT IN UKRAINE: THE HOST COMMUNITY'S PERSPECTIVE
 (Kateryna Ivashchenko-Stadnik)
'STRANGERS AMONG OURS': STATE AND CIVIL RESPONSES TO THE PHENOMENON OF INTERNAL DISPLACEMENT IN UKRAINE
 (Tania Bulakh)
A HYBRID DEPORTATION: INTERNALLY DISPLACED FROM CRIMEA IN UKRAINE (
Greta Uehling)
ECONOMIC MIGRATION OF UKRAINIANS TO THE EUROPEAN UNION: A VIEW FROM POLAND
 (Joanna Fomina
)
MOVING OUT OF 'THEIR' PLACES: 1991–2016 MIGRATION OF UKRAINIANS TO AUSTRALIA
 (Olga Oleinikova
)
PART TWO – RUSSIA
MIGRATION OF UKRAINIANS TO RUSSIA IN 2014–2015. DISCOURSES AND PERCEPTIONS OF THE LOCAL POPULATION
 (Vladimir Mukomel
)
RUSSIAN SOCIETY AND THE CONFLICT IN UKRAINE: MASSES, ELITES AND NATIONAL IDENTITY
 (Viacheslav Morozov)
MIGRATION TO RUSSIA AND THE CURRENT ECONOMIC CRISIS 
(Mikhail Denisenko)
DANGEROUS AND UNWANTED: POLICY AND EVERYDAY DISCOURSES OF MIGRANTS IN RUSSIA (
Irina Kuznetsova)
LABOUR MIGRATION IN THE EURASIAN ECONOMIC UNION
 (Caress Schenk )
BEYOND ATTITUDES: RUSSIAN XENOPHOBIA AS A POLITICAL LEGITIMATION TOOL
 (Marina A. Kingsbury)
CONCLUSION
 – Greta Uehling