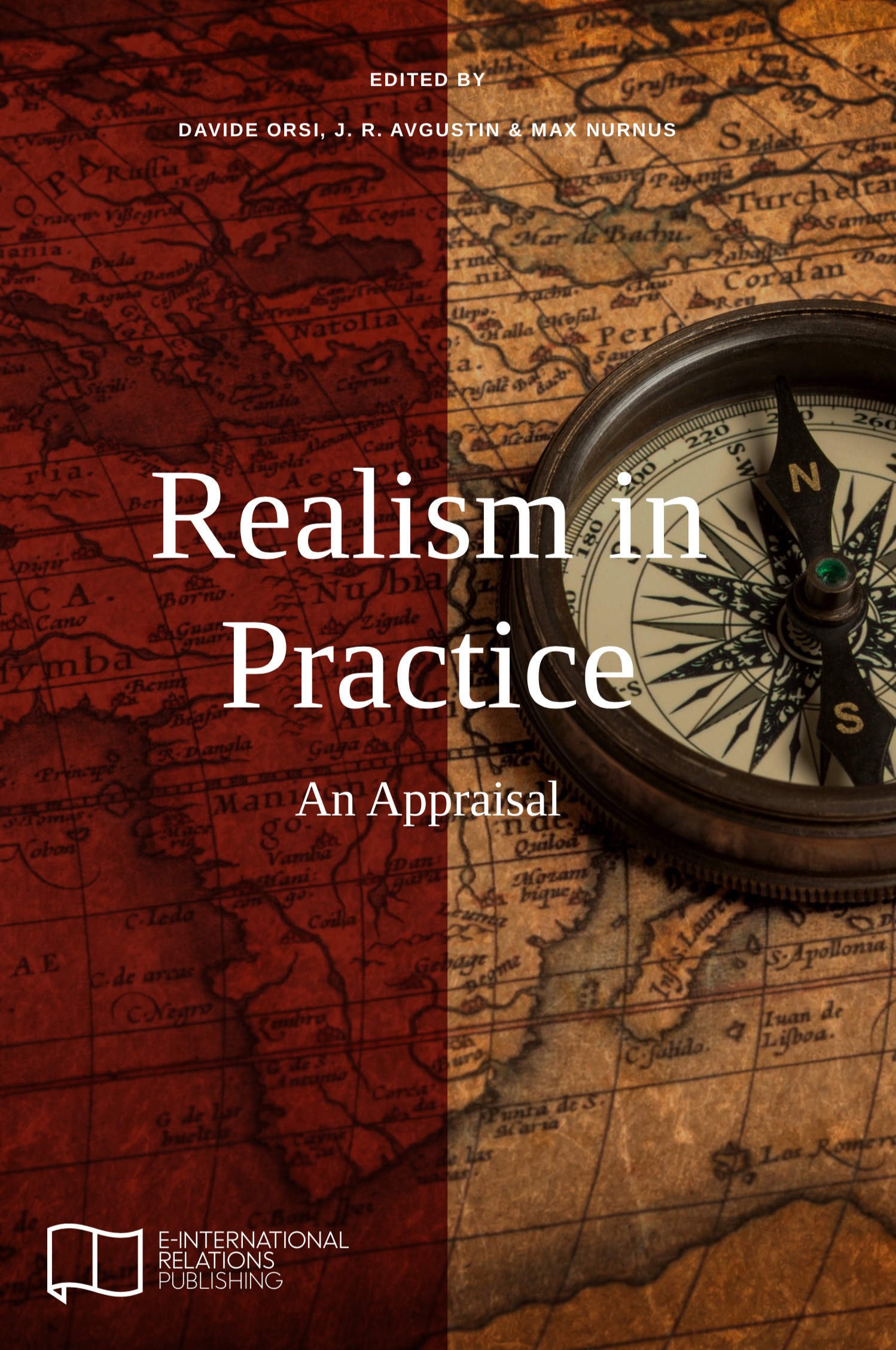 The purpose of this book is to appraise the current relevance and validity of realism as an interpretative tool in contemporary International Relations. All chapters of the book are animated by a theoretical effort to define the conceptual aspects of realism and attempt to establish whether the tradition still provides the necessary conceptual tools to scholars. The chapters address important issues in contemporary world politics through the lens of realist theory such as the refugee crisis in Europe and the Middle East; the war against ISIS; the appearance of non-state actors and outlaw agents; the rise of China; cyberwarfare; human rights and humanitarian law. The collection also provides insights on some of the theoretical tenets of classical and structural realism. Overall, the collection shows that, in spite of its many shortcomings, realism still offers a multifaceted understanding of world politics and enlightens the increasing challenges of world politics.
Edited by: Davide Orsi, J. R. Avgustin & Max Nurnus
Contributors: Francis A. Beer, Koldo Casla, Anthony J S Craig, Layla Dawood, Robert Hariman, Richard Ned Lebow, Tony Chih-Chi Lee, Stephen McGlinchey, Robert W. Murray, Arash Heydarian Pashakhanlou, M.J. Peterson, Carsten Rauch, Felix Rösch, Archie W. Simpson, Brandon Valeriano and Anders Wivel.
---
Table of contents
INTRODUCTION (Davide Orsi, J. R. Avgustin and Max Nurnus)
REALISM: TRAGEDY, POWER AND THE REFUGEE CRISIS (Felix Rösch & Richard Ned Lebow)
REALISM, POST-REALISM AND ISIS (Francis A. Beer & Robert Hariman)
THE PAST, PRESENT AND FUTURE OF REALISM (Arash Heydarian Pashakhanlou)
WHEN HARD POWER SHRINKS: THE MIDLIFE CRISIS OF REALISM (Tony C. Lee)
REALISM AND POWER TRANSITION THEORY: DIFFERENT BRANCHES OF THE POWER TREE (Carsten Rauch)
CHINA'S MILITARY MODERNISATION: INTERNATIONAL SYSTEMIC CHANGE THROUGH INTERNAL BALANCING? (Layla Dawood)
REALISM AND CYBER CONFLICT: SECURITY IN THE DIGITAL AGE (Anthony J.S. Craig & Brandon Valeriano)
REALISM AND PEACEFUL CHANGE (Anders Wivel)
REALISM, SMALL STATES AND NEUTRALITY (Archie W. Simpson)
THE RELUCTANT REALIST: JIMMY CARTER AND IRAN (Robert W. Murray & Stephen McGlinchey)
REALISM: HUMAN RIGHTS FOE? (Koldo Casla)
WHY IR REALISM PERSISTS (M.J. Peterson)