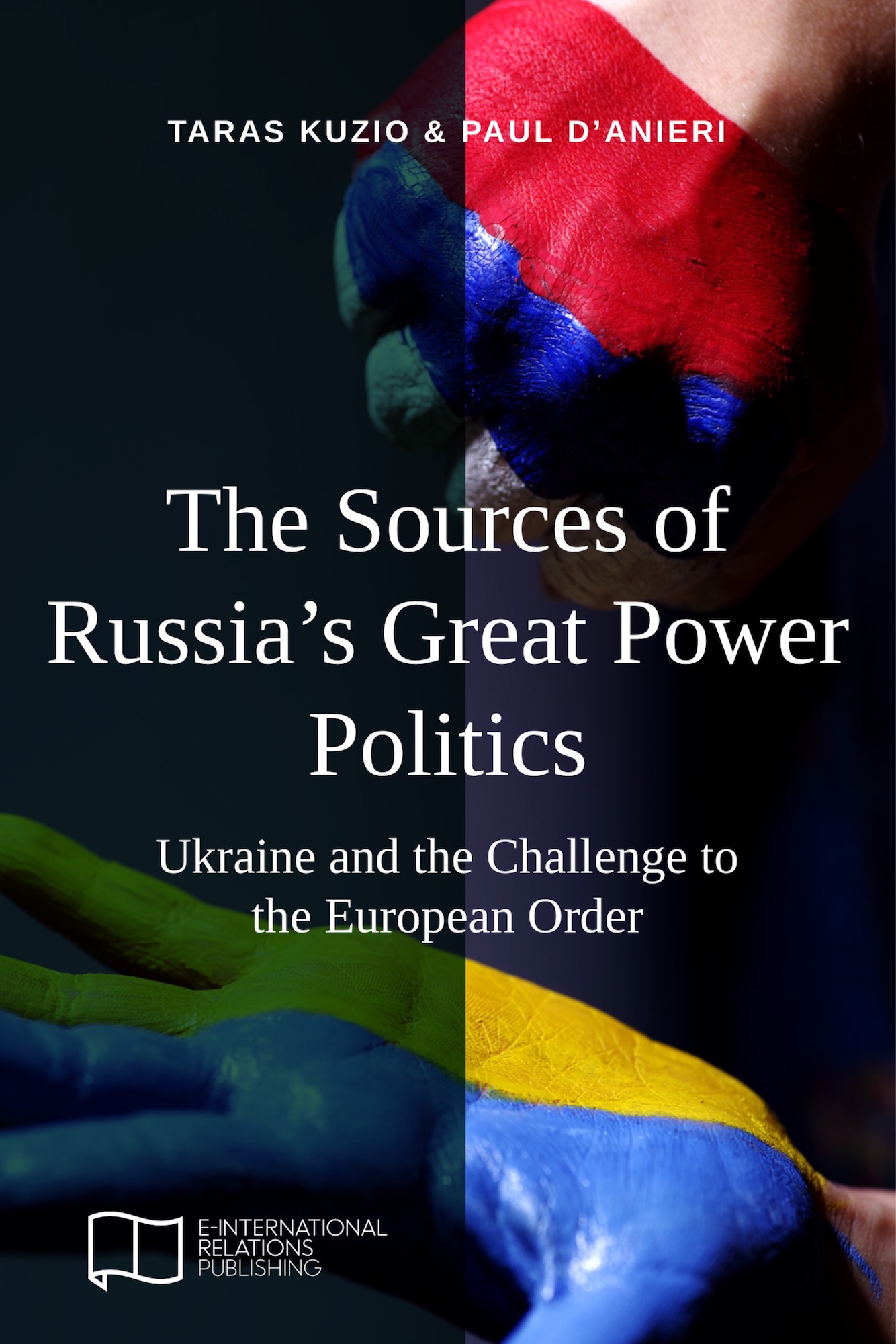 The 2014 Russia–Ukraine conflict has transformed relations between Russia and the West into what many are calling a new cold war. The West has slowly come to understand that Russia's annexations and interventions, interference in elections, cyber warfare, disinformation, assassinations in Europe and support for anti-EU populists emerge from Vladimir Putin's belief that Russia is at war with the West. This book shows that the crisis has deep roots in Russia's inability to come to terms with an independent Ukrainian state, Moscow's view of the Orange and Euromaidan revolutions as Western conspiracies and, finally, its inability to understand that most Russian-speaking Ukrainians do not want to rejoin Russia. In Moscow's eyes, Ukraine is central to rebuilding a sphere of influence within the former Soviet space and to re-establishing Russia as a great power. The book shows that the wide range of 'hybrid' tactics that Russia has deployed show continuity with the actions of the Soviet-era security services.
Table of Contents
1. CAUSES AND CONSEQUENCES: ASSESSING THE DEBATE
2. THE SOVIET ORIGINS OF RUSSIAN HYBRID WARFARE
3. RUSSIA-WEST-UKRAINE: TRIANGLE OF COMPETITION, 1991–2013
4. ANNEXATION AND HYBRID WARFARE IN CRIMEA AND EASTERN UKRAINE
5. INTERNATIONAL RAMIFICATIONS OF THE CRISIS: TOWARDS A NEW COLD WAR?
6. CONCLUSION
Taras Kuzio is a Non-Resident Fellow at the Centre for Transatlantic Relations at Johns Hopkins School of Advanced International Study and Professor, Department of Political Science, National University Kyiv Mohyla Academy. He is the author and editor of 21 books and think tank monographs, including Putin's War Against Ukraine. Revolution, Nationalism, and Crime (2017), Ukraine. Democratization, Corruption and the New Russian Imperialism (2015), The Crimea. Europe's Next Flashpoint? (2010) and Ukraine-Crimea-Russia: Triangle of Conflict (2007).
Paul D'Anieri is Professor of Political Science and Public Policy at the University of California, Riverside. In the fall of 2017, he was Eugene and Daymel Shklar Research Fellow in Ukrainian Studies at Harvard University. He is the author and editor of numerous books and articles on Ukrainian politics and Ukraine's relations with Russia and the West, including Economic Interdependence in Ukrainian–Russian Relations (1999) and Understanding Ukrainian Politics (2006).
Reviews
Russia's fraught relationship with Ukraine is an essential element of Europe's evolving landscape. Taras Kuzio and Paul D'Anieri offer a refreshing look at the sources of Russian conduct toward Ukraine. They challenge conventional analyses by exploring deeper roots of Russian-Ukrainian conflict and placing Russian tactics against Ukraine in a broader historical context. Their study is a must-read for anyone who wants to understand the future of Russia's relations with Ukraine.
– Daniel S. Hamilton, Austrian Marshall Plan Foundation Professor, School of Advanced International Studies, Johns Hopkins University.
Taras Kuzio and Paul D'Anieri provide an invaluable guide of the complexities of current developments in and Russia's military aggression against Ukraine. The book draws on comprehensive field research, demonstrates deep knowledge and understanding of Ukrainian-Russian relations, and presents an alternative to much of the Western writing on the crisis. The book will be an invaluable source for journalists, policymakers and teaching in academia.
– Andriy Meleshevych, President, National University Kyiv Mohyla Academy.
Two of the West's preeminent Ukraine scholars have written an indispensable book that clearly, concisely and persuasively demonstrates that Vladimir Putin's war against Ukraine is not a response to Western behaviour but the product of longstanding tendencies within Russian policy. Taras Kuzio and Paul D'Anieri's book is a much welcome antidote to the superficiality and ignorance that characterise so much of Western writing on Russia and Ukraine.
– Alexander Motyl, Professor of Political Science, Rutgers University.
An important book with little-known information about the on-going war with Russia in eastern Ukraine.
– Paul Robert Magocsi, Chair of Ukrainian Studies, University of Toronto.
---
Listen to Taras Kuzio discuss the book