Articles
E-IR's articles offer an accessible route into some of the most interesting ideas, debates and policy issues in international politics. All articles are published under the ISSN 2053-8626. Use the search box on the right with appropriate keywords to enable you to find expert content on the exact subject that you seek.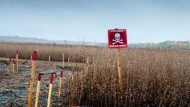 The conflict in Ukraine will remain difficult to solve because Russia's goals are contradictory to Ukraine's and the West's norms.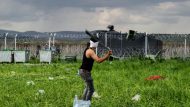 The failure of states to protect refugees amounts to their failure to discontinue the violence created by borders. This is where a no borders politics comes as an answer.
Russia's position requires that the West acquiesce to a Russian 'sphere of influence'. In the EU, sensitivities about a 'new Yalta' will make that hard to accept.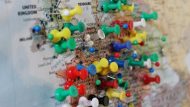 The rearticulations of spatio-temporal hierarchies that temporarily situate Europe ahead of everyone enables the reproduction of Eurocentrism as a system of knowledge.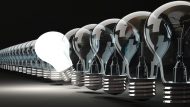 E-IR's Article Award, sponsored by Zed, Hurst, I.B. Tauris & Routledge invites PhD students and early career academics to prepare papers that will contribute to a better understanding of international relations.
Understanding the long-term continuity underlying Russian hybrid operations is important as it shows that 2014 was not an improvised response to a temporary challenge.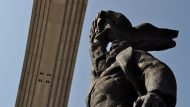 Scholars writing about the Russia-Ukraine conflict face a choice in perspectives that is likely to lead them to being criticised no matter what they do.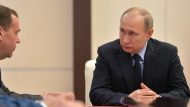 Russia's actions in 2014 were not just a response specific events such as NATO enlargement, EU policy, democracy promotion or revolution in Ukraine.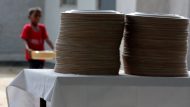 The Modern Slavery Act has been shown to be deficient in many important regards and continuing to claim it as 'world-leading' is now a more hollow claim than ever before.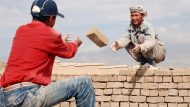 Everyday interactions between people and the state makes South Asian borders a critical site of study not only for its diversity but also for the insight it offers.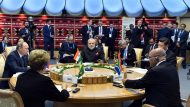 BRICS has by now turned into a brand. This brand imposes responsibility on its members to respond to global challenges and serves the interests of the global community.
The exit of the UK from the EU will strengthen the resolve of the country to combat terrorism not only within its borders but within the European community as a whole.